Trucking Transit Times
The following illustration shows the trucking transit times off the east coast of the US. However, if you know the miles of your shipment you can easily estimate the travel time. Just calculate the miles and use the graph below to determine the number of days required for delivery. There are many factors that can change the actual travel time, but this is a guideline that can help.
Hours of Service – The driver's log books will dictate his legal travel times.
Traffic – Speed limits and traffic congestion.
Weather – The elements can greatly reduce travel times like snow or bring it to a stop like ice.
Construction – Some say there are two seasons: Winter and Construction!
Breakdowns – Mechanical equipment can breakdown effecting a driver's delivery schedule.
Oversize – Loads with permits and escorts have state controlled travel times and routing.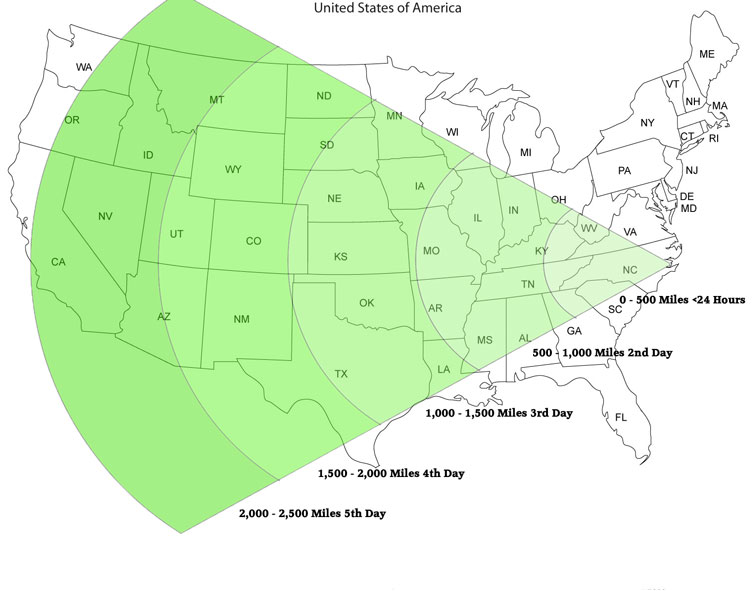 ---
Call For Free Quote Today!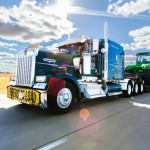 Here at
Heavy Haul Trucking
, we know about oversize, heavy and specialty loads and how to get your load exactly where you need it, safely and on time.
Request a free quote to see how competitive our prices are!
Just call
(417) 312-2920
or visit our
Free Freight Quote
page for more details.