Trucking Legal Height Limits Map
The following map is provided as an informational guideline only.   The state's laws need to be followed and these laws can change and may not be reflected here. We have provided the links to the official state's websites and you can access them by clicking here.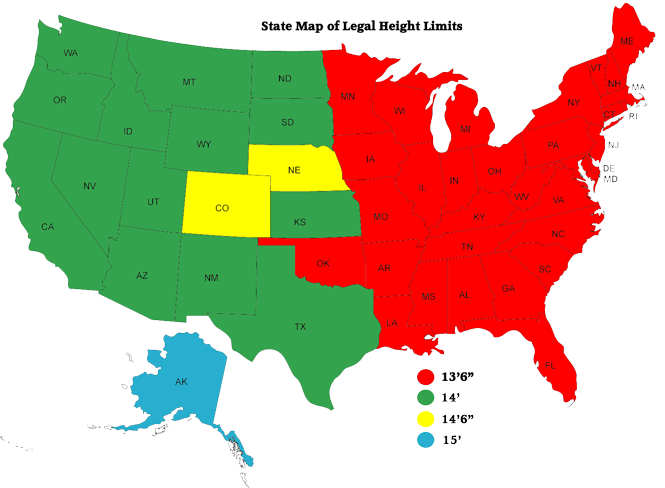 Legal Height Limits
All states have their legal height limits. This is a combined or overall height of the trailer and load. A flatbed trailer that is 5′ can carry a piece that is 8'6″ making a total height of 13'6″. If the example were a total of 14′, you could legally haul in the western states, but the eastern states would require a permit for over height. Although more specialized trailers like a double drop can haul taller loads, they have the same restrictions to overall height limits.
Designated Highways
States often have exceptions based on routes. We have provided further explanation of these legal hauling dimensions on our permits and escorts page listed by state. These pages go into more detail.