Map Loads
We don't utilize this map for all loads, you might at time find no loads posted. This is updated real time, so if you see a load it's available or there is more than one load available. Click on the load number to see more detail including commodity dimensions.
Blue – Flatbed  Green – Stepdeck  Red – Double Drop  Yellow – Van

---
Call For Free Quote Today!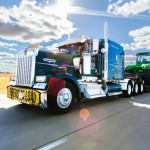 Here at
Heavy Haul Trucking
, we know about oversize, heavy and specialty loads and how to get your load exactly where you need it, safely and on time.
Request a free quote to see how competitive our prices are!
Just call
(417) 312-2920
or visit our
Free Freight Quote
page for more details.